Broadcaster Mold
This discrete custom mold was developed for professional talent and communicators who desire freedom of movement and cosmetic appeal, such as TV anchors, reporters, directors, actors, stage crew, special agents, politicians, celebrities, and others interviewed on camera, and those performing "voiceovers." The broadcaster mold comes with a 36 inch coiled tubing and a polyethylene female adapter. Options include clothing collar clips and receiver clothing clips. Cords and receivers are also available.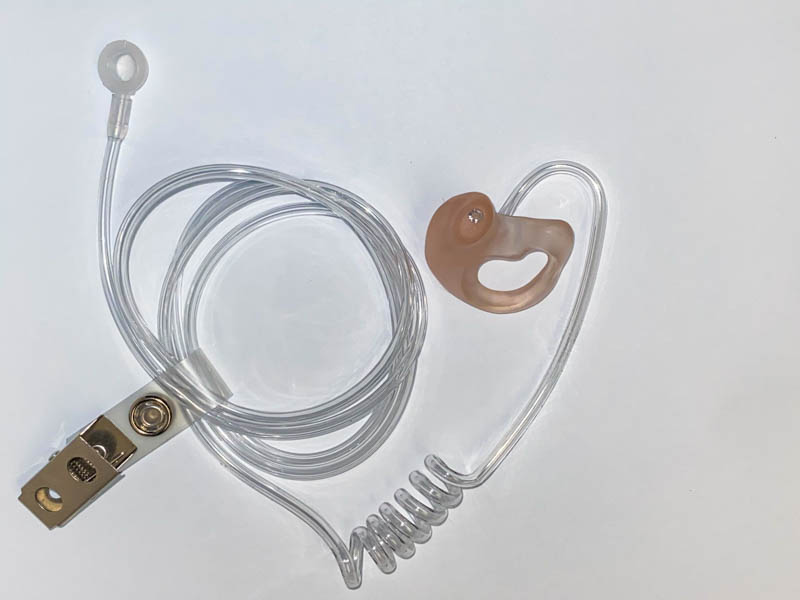 Anesthesiologist Mold
Designed for professionals who demand comfort along with a clear passage of sound to monitor vital sounds. This mold is similar in design to the receiver style mold. It comes with an anodized aluminum adapter and a special 1/8″ silicone tubing, which replaces one end of the transmission line of the stethoscope. Venting is recommended to increase comfort and extended wear.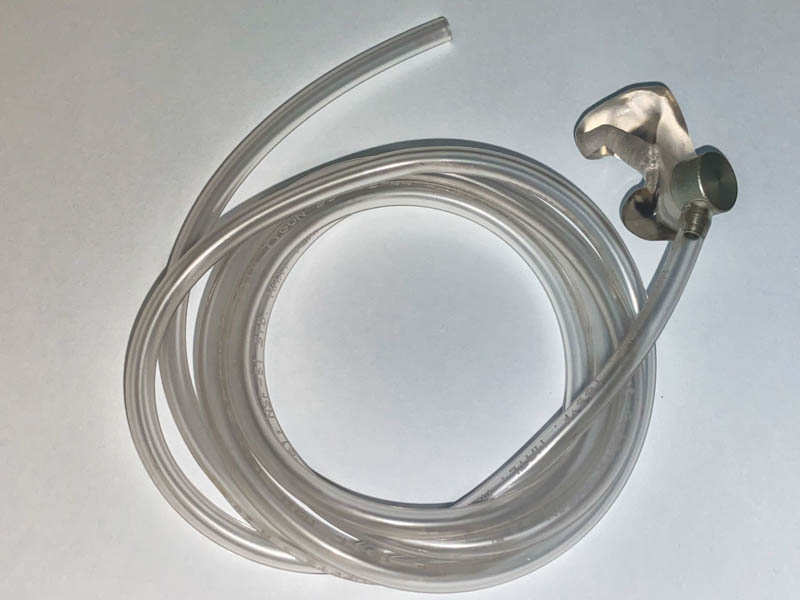 Stethoscope Mold (BTE)
This is designed for the BTE wearer to use the stethoscope and hearing aid at the same time. This mold has a large custom bore drilled and contoured to accommodate the stethoscope ear tip and hold it securely in place. This style mold is recommended for mild or moderate hearing losses.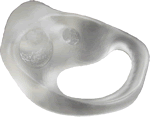 Shure Musician Monitor Mold
Shure custom molded sleeves to fit the various models of Shure products.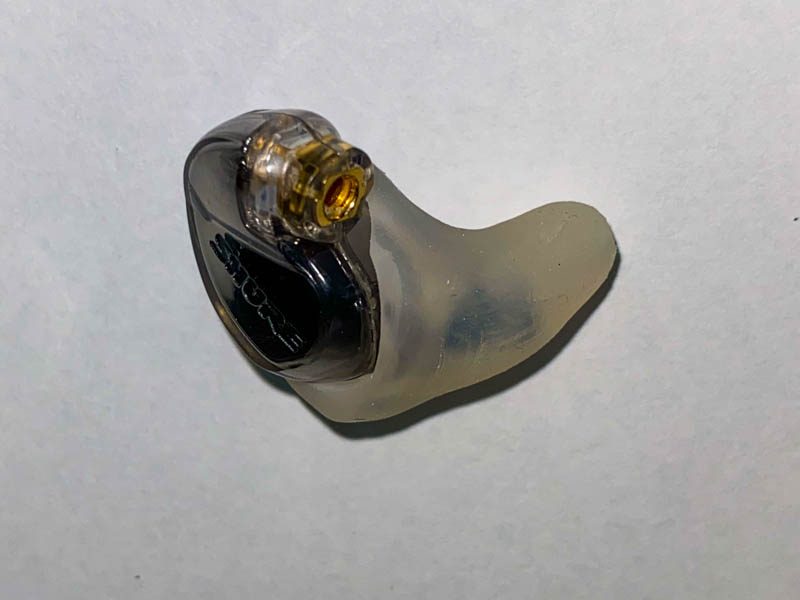 Pilots Communication Mold
This receiver (body-aid) type earmold is designed to accommodate a snap-in swivel bar that extends along the side of the cheek and attatches to the microphone so the pilot can receive and transmit hands-free.
(Available with a standard or curved bar, please specify).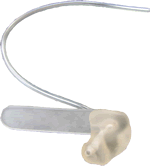 Stethoscope Mold (ITC, CIC)
Designed for ITC and CIC wearers, a custom shell is molded to fit over the aid in the concha bowl. The impression is made with the hearing aid in place and the microphone covered for protection. It is important to mark the microphone location on the impression and send the stethoscope tip only to ensure proper fit and alignment.

Custom Headset Mold
The custom headset mold provides ultimate comfort, better sound quality, and superior fit than the one-size-fits-all tips that are included with the devices. Designed to fit various headsets used by aviation, Bluetooth listening, referees, telemarketers, race car drivers, etc. Please send the device with the impression to ensure an accurate fit.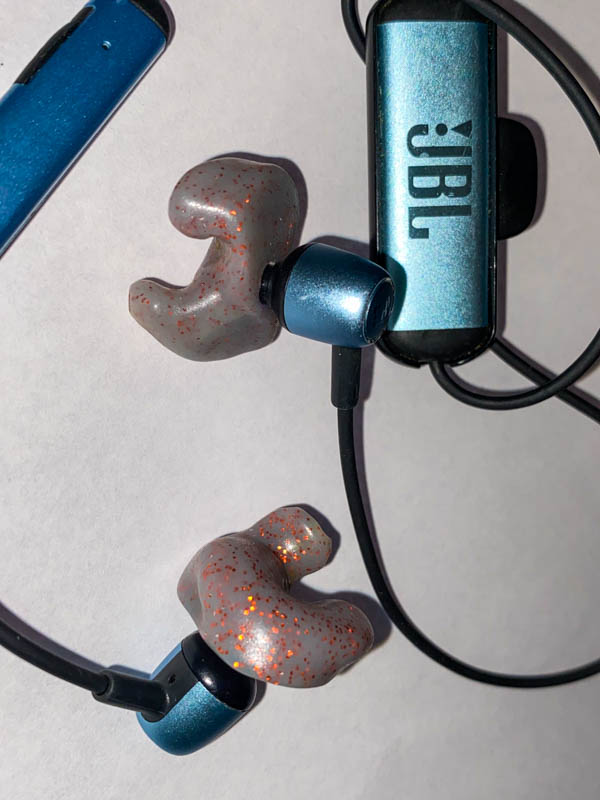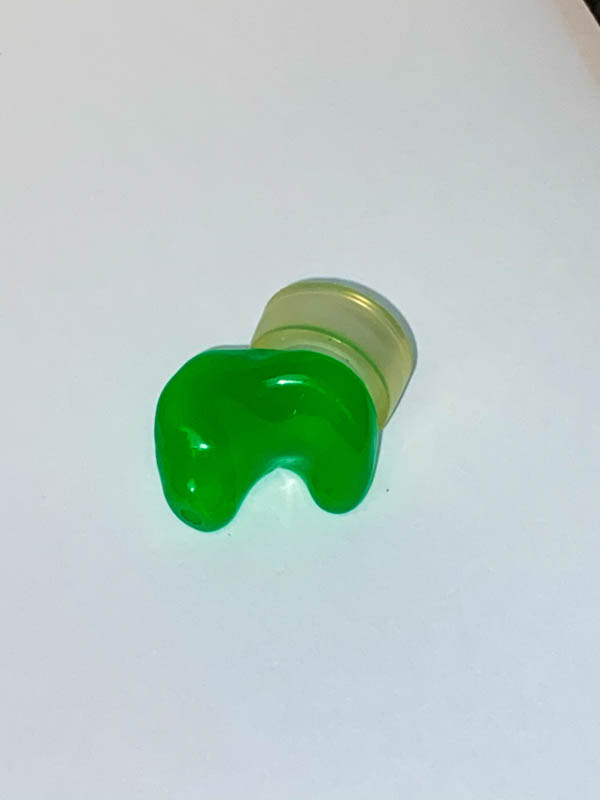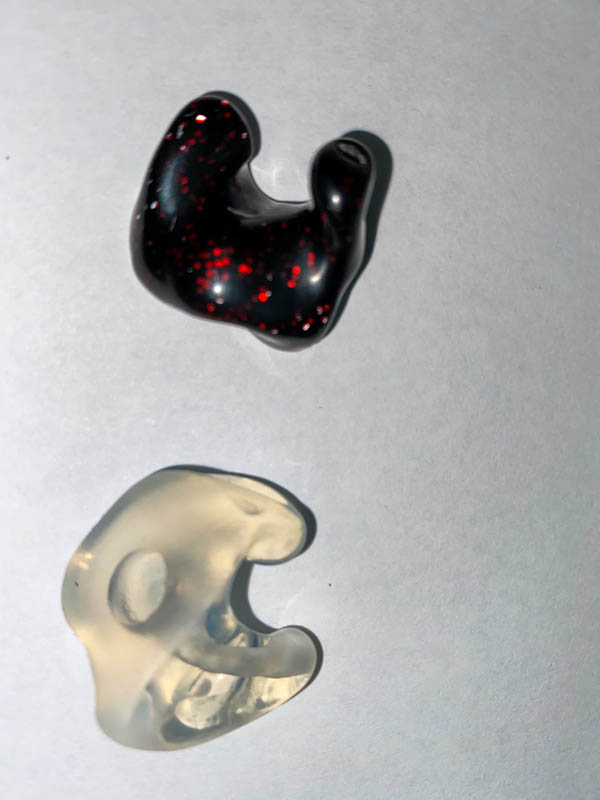 Custom Musician's In-Ear Monitors (IEM's)
Custom IEMs are made to custom fit each individual's ear providing unbeatable comfort and sound quality. Designed for musicians and for personal listeners. They allow the musician to clearly hear his or her own sounds while protecting the musician's hearing from the dangerously loud sound systems around them.
Available with a balanced armature single, dual, or triple driver to deliver a clear monitor mix, while still allowing the user to take in a set amount of outside ambient noise from the surrounding environment.
Available in hard acrylic or soft TFC silicone material
Detachable cords
Available in a variety of colors (see color options)